We work quickly and
efficiently!
Nova International has developed a method that significantly reduces energy consumption, reduces energy costs by 50%, and increases component fatigue life. Our ongoing efforts are aimed at improving the techniques used to forge small, critical components.
We offer a comprehensive range of services that streamline the delivery process and ensure efficiency. Our services are designed to make the process as effortless as possible for our clients. From start to finish, we are committed to delivering high-quality results, and we have a wide range of services to meet all of our clients' needs. Whether it's forging, production, or maintenance services, our team of experts is always ready to assist and ensure that the entire process is completed smoothly and efficiently.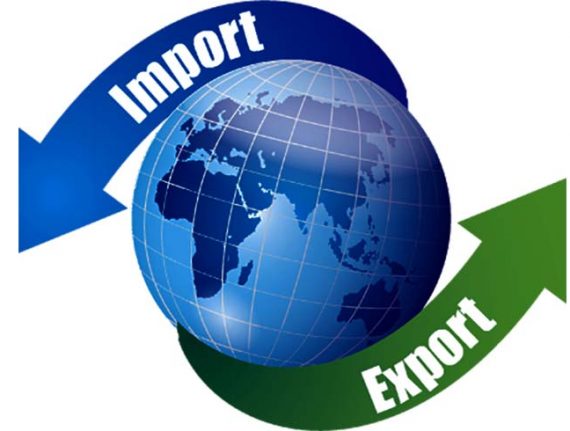 Nova International is a leading provider of import and export services, offering a comprehensive range of solutions to meet the diverse needs of businesses around the world. They are dedicated to delivering high-quality, efficient and cost-effective services, ensuring that their clients receive the support they need to grow and succeed in a competitive global market. With a highly experienced team of professionals and a commitment to customer satisfaction.
Nova International is a top-notch supplier of agro commodities and is recognized for its exceptional quality and commitment to sustainable sourcing practices. The company has a diverse portfolio of products that include staple crops like grains, legumes, and oilseeds as well as specialty crops like spices, herbs, and dried fruits. With a focus on customer satisfaction and industry-leading standards, Nova International is at the forefront of the agro-commodity market.
The automotive industry is facing an increase in the number of components due to the trend of personalized vehicles and various powertrain and engine technologies. With the rise of electric vehicles, there is a growing demand for a diverse range of high-mix components and assemblies, which Nova International is providing with its range of products such as aluminum die castings, magnesium castings, gravity casts, iron castings, and steel investment castings.












Our

Passion
We collaborate closely with our clients and strive to meet their specific requirements by keeping their expectations at the forefront of our manufacturing process. Our manufacturing facilities are thoroughly vetted through an in-depth analysis of their processes, equipment, infrastructure, and quality control systems.
Careful Labeling & Packing
88%
Timely Delivery Of The Consignment
95%
Logistic Support & Solutions
92%
What

our clients say about us
"We have been working with Nova International team for over 2 years now. I must say we have a come a long way together and Nova International has done a wonderful job. At the beginning, Nova International went into details for our requirements and came up with lot of important questions and this really helped us figure out a number of gaps in our requirements. Nova International has been very flexible to deal with our ad-hoc requests, which was an extremely important factor for us while developing a complex product. I definitely see Nova International as a long-term IT partner for us."
Mr. Bhavesh Gadhiya
CEO / C0-FOUNDER
"Good Management with Vision for Future Development of the company. Employees are satisfied both in terms of job satisfaction and compensation."
Mr. Mahesh Parshana
MARKETING HEAD
"Great work!!! The team was solid, efficient and knowledgeable. They did an amazing job on my very challenging app. I will be using them again. Thank you for doing such a great job!."
Mr. Manish Hirapra
PUBLIC RELATIONSHIP MANAGER